and thank you for your interest in our business.
We would like to introduce our fleet of merchant vessels and complementary services to you. We invite you to experience the different elements of Döhle Group, one of the leading providers of global maritime services.
Find out what we believe, who we are – and what we can offer you.
Sincerely yours,
Jochen and Christoph Döhle, Dr. Gaby Bornheim, Johann Diercks
We believe
that our customers deserve a partner who provides safe, efficient, reliable, and independent service solutions for their entire maritime business.
We dedicate
our knowledge of shipping markets and our six decades of experience in the maritime sector to guaranteeing customer satisfaction and long-term business relationships.
We analyze
all possible opportunities and risks for our customer's businesses in order to advise them and protect their interests in this constantly changing market.
We ensure
safe navigation and onboard security at all times. Our officers and crew members regularly take part in specifically designed courses and undergo training on simulation programs.
We achieve
a transparent flow of information and efficient logistic chains with our global network of experts, associate partners, brokers, shipyards, and joint ventures.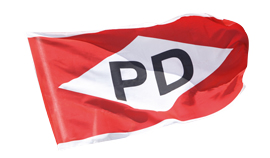 Döhle Group originated from Peter Döhle Schiffahrts-KG, which was founded in 1956 in Hamburg by Mr. Peter Döhle as an Agent to Owners ("Vertrauensmakler"). In its early years, the company mainly served the owners of coaster vessels who needed an agent ashore to pursue their commercial affairs, including chartering, operation, and accounting. In the course of the 1960s, the first container vessels were ordered and complemented our fleet. It now consists of around 500 ships – mainly container vessels, bulk carriers, multi-purpose vessels, and coasters.
Over the past six decades, Peter Döhle Schiffahrts-KG has continued to grow, building an efficient network of associated companies. This network helps us to offer our customers full scale maritime services. Today, we operate our own vessels as well as part-owned and exclusively managed ships.
The family-owned and managed companies currently employ around 5,000 people, 2,000 employees ashore and 3,000 crew members at sea. This experienced global team includes specialized brokers for individual markets and ships as well as operational and technical experts.